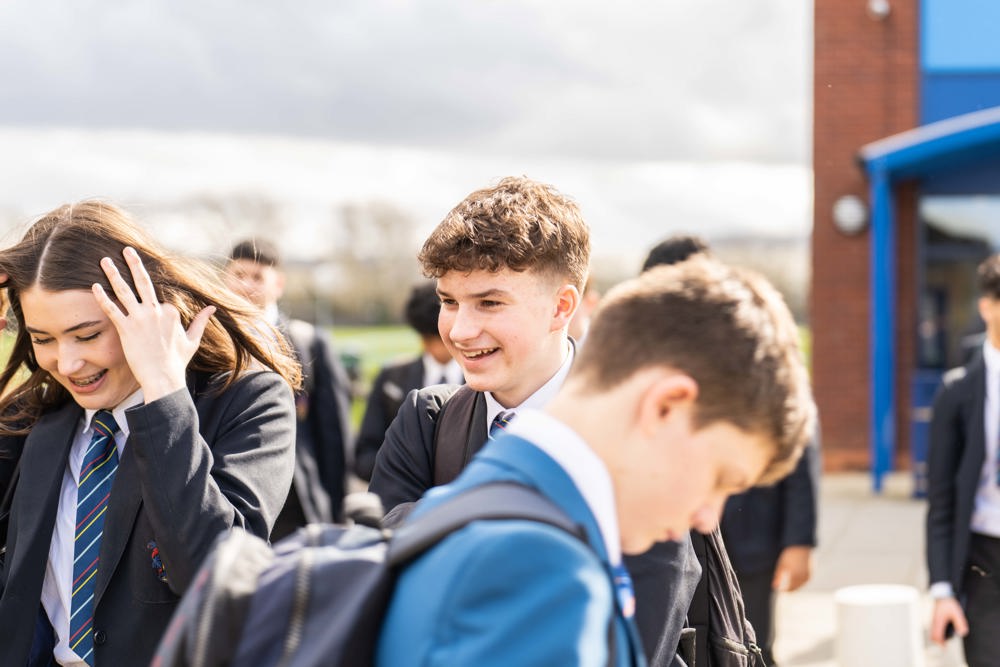 Open Days
We hold regular open days and evenings for prospective Year 7 and Year 12 pupils and their parents to visit the school and hear from senior staff, teachers and current students about life and study at Sir Thomas Rich's.
Online registration goes live four weeks before an open day date, but please be assured that we don't limit numbers unnecessarily and will always try and accommodate your preferred date/time to attend.
Our next scheduled dates are below, and you are also very welcome to contact admissions@strs.org.uk if you would like to arrange an individual visit and tour of the School at another time.
Year 7 Open Days - 24 and 25 April 2024
Prospective pupils and their parents are warmly invited to our next Open Days on Wednesday 24 April and Thursday 25 April 2024 to hear from senior staff, members of the Key Stage 3 team and to tour the School. It's a great opportunity for Year 5 and 6 pupils and their families to visit during a normal school day and see lessons in action and speak to current pupils. Details of timings will be published when online registration opens on 22 March, but please note we are more than happy to accommodate your preferred date and time to attend wherever possible.
Year 12 Open Evening - 1 February 2024
Our next Sixth Form Opening Evening takes place on Thursday 1 February 2024, with information talks in the main School Hall at 6pm and 7pm.
Registration opens four weeks before on this page, but please be assured that we don't cap numbers and everyone is welcome.
The updated Sixth Form Prospectus for 2024 entry will be published online by the end of January. More information about studying in the Sixth Form at Rich's, including a link to the Prospectus for 2023 entry, is available in the Sixth Form section of this website.