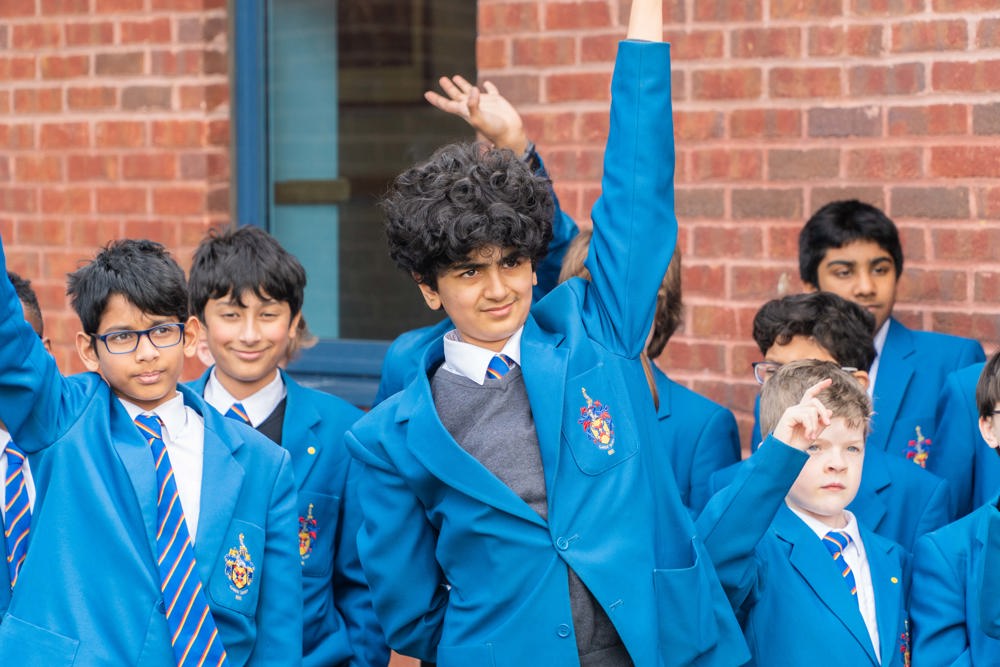 In-Year Admissions
We are occasionally offer places boys as in year admissions, in line with our Admissions Policy and subject to there being places available in the relevant year group and academic standards being met.
Students wishing to join as an in year admission have to sit three tests at Sir Thomas Rich's under exam conditions on a mutually agreed date. These papers include English Language and Mathematics, and the candidate's individual circumstances and the needs of the School will be considered when making a final decision. To apply, complete the application form below.
Regrettably, we currently have no available places to join Sir Thomas Rich's in any year group.
Any In-Year applications received will therefore be refused under the School Standards and Framework Act 1998, on the grounds that compliance with the preference would prejudice the provision of efficient education or the efficient use of resources for reasons of overcrowding.
We hold a register of interest (waiting list) for potential applicants. This means that if a place becomes available in your son's year group, you will be contacted about applying. Download the form here.
If you wish to make an In-Year Application, please use the form here. Your application will be responded to within 15 school days, in writing (by email).
Appeals
You have the legal right of appeal against a decision to refuse a place. Please contact the Admissions Registrar at Sir Thomas Rich's School, Oakleaze, Gloucester GL2 0LF (admissions@strs.org.uk) if you wish to appeal.
Appeals are heard by an independent panel who consider your reasons for requesting a place at our School for your son. The panel has the power to overturn the School's decision if it feels this is appropriate, based on the needs of your son and the capacity or resources of the School. Over the course of the 2022-2023 academic year, an independent admission appeals panel heard a total of 42 cases to join Sir Thomas Rich's. Of these, 21 were upheld (offered a place) and 21 were refused.