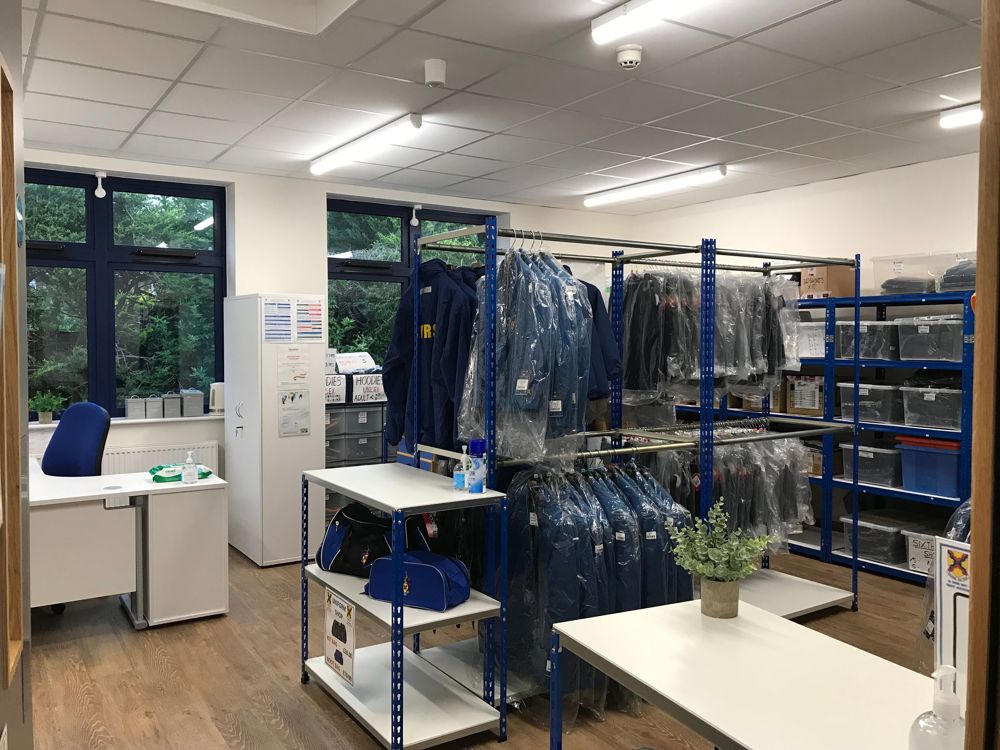 Uniform Shop and STRS Uniform Policy
The STRS Uniform Policy sets out details on our uniform expectations, and all uniform is sold through the PTFA Uniform Shop, which is run by unpaid PTFA volunteers.
For any queries about the STRS Uniform Policy, please email Assistant Head Peter Daniell on pmd@strs.org.uk.
We have produced a useful A4 flyer for parents covering some Uniform Shop basics: Help our Volunteers to Help You!
Buy Uniform
The Uniform Shop is located in B7 and stocks previously owned uniform (POU) as well as new uniform. Donations of POU uniform are always welcome and may be left in our large plastic box located in School Reception, by the sofas. Students can collect orders from B7 on:
Mondays before school (08:00-08:55)
Wednesdays at breaktime (11:05-11:25), lunchtime (12:25-13:15) and after school (15:20-17:00)
Friday lunchtime (13:30 - 14:20)
Weekday fittings are by prior appointment only on Wednesday lunchtimes (13:30-14:15) and after school (15:30-17:00).
We also aim to open on the first Saturday of every month and on some other Saturdays if volunteers are available and appointments are not required during these openings. Check latest dates and times on the Uniform Shop website, click the icon below.
Pupil Premium
Parents of students in receipt of Pupil Premium are entitled to a financial contribution towards their school uniform. Details are supplied on joining the school, or contact the Pupil Premium Lead Miss Ellen Howell for further information on efh@strs.org.uk.