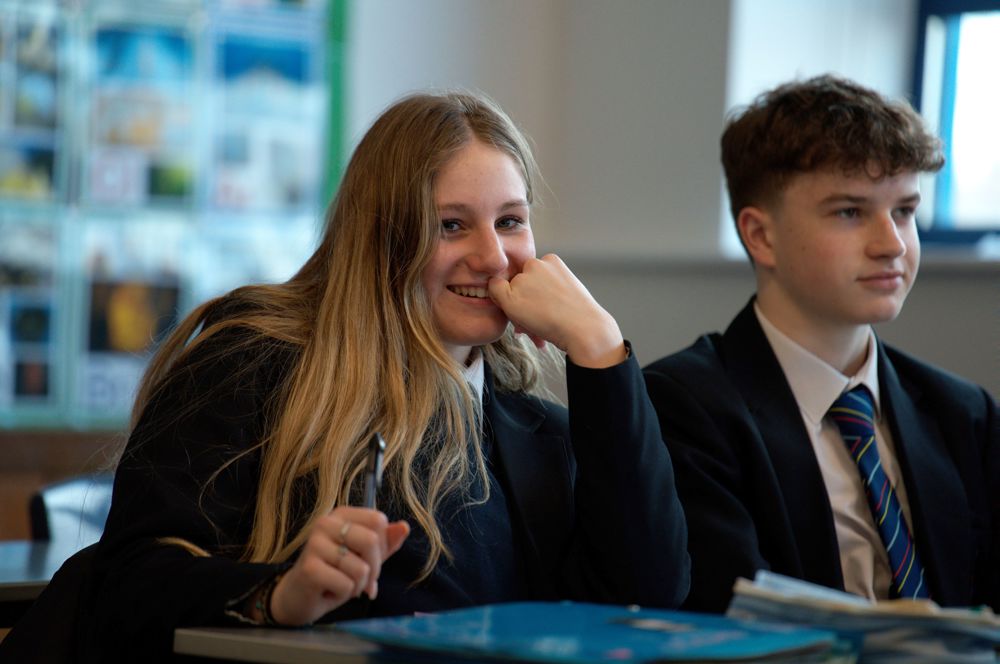 About our Sixth Form
We have three main aims for Sixth Form students at Sir Thomas Rich's.
First and foremost, we want your time at Sir Thomas Rich's to be a happy one, with access to the support you need. Secondly, we're dedicated to developing your confidence and guiding you towards achieving your highest potential. Lastly, we're committed to fostering a sense of community where mutual respect is at the core.
Our Sixth Form
Our Sixth Form team and Form Tutors are here to help you achieve these aims. We encourage ambitious thinking and self-belief, alongside a culture of openness, and you can discuss any concerns – academic or personal – with us at any time.
All we ask in return is full commitment to your A Level studies, involving consistent attendance, a strong work ethic, and, of course, making the most of the support offered by your subject teachers, all of whom are experts in their field.
In addition, our Year 12 and 13 students serve as exemplary role models to younger pupils, and uphold the highest standards of work and conduct. Active participation in extracurricular activities and school events is encouraged, and there are many opportunities to showcase your talents and cultivate your leadership skills.
We are proud to have been awarded the national quality mark for careers education, the Quality in Careers Standard, and offer all our Sixth Form students tailored careers support; our team is here to provide assistance as you prepare you for success beyond school and explore your future options, whether that involves higher education or entering the professional world.
Please don't hesitate to reach out if you have any questions about joining us in Year 12.